FOAM Club is a novel educational conference format designed to teach attendees how to critically appraise blogs and podcasts. It builds on the traditional journal club format, and utilizes evidence based quality checklists that will enable learners to assess the quality of FOAM resources for their own learning, as well as for sharing with colleagues and trainees.
This website contains all of the materials you will need to run a successful FOAM Club at your institution. You can download all of the resources in one convenient package.
General FOAM Club information coming soon!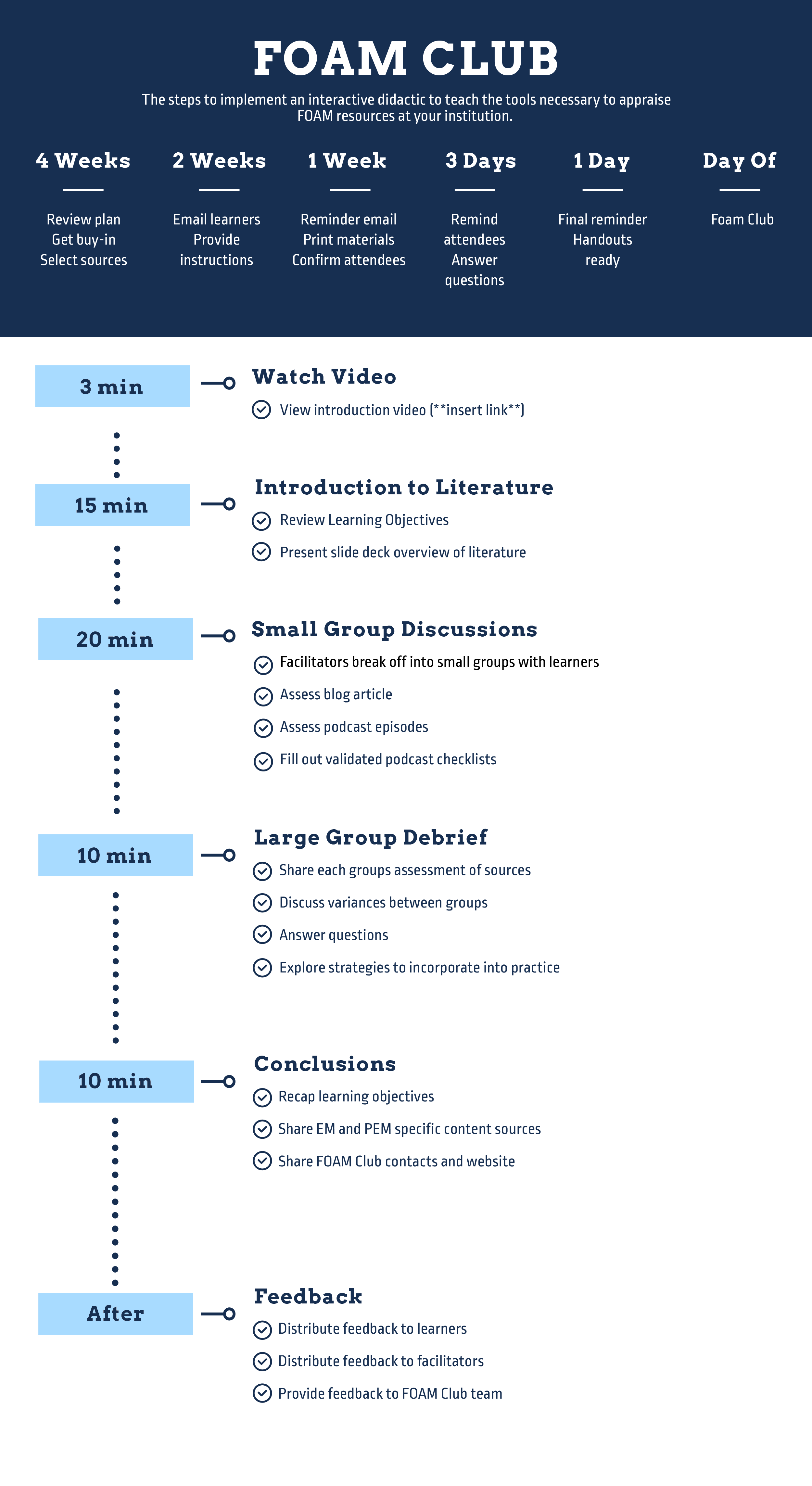 We welcome any and all feedback and hope that you will find that FOAM Club will be a unique and valuable addition to your conference schedule.